Regular price
Sale price
$9.00 USD
Unit price
per
Sale
Sold out
PRODUCT: Orange Preserves with no added sugar - 200g
PRODUCTION PERIOD: This preserve is produced from early autumn until late spring , during the whole orange harvesting period.
ORIGIN OF THE FRUIT: The fruits used for the orange marmalade are 100% Italian
INGREDIENTS PER 100g: Oranges 78%; Sweeteners: Erythritol, Stevia
TASTE: The Pure Stagioni Orange Preserve has a sweet and slightly bitter taste, a characteristic contrast of citrus fruits. Oranges are fruits extremely rich in vitamins C and A. Thanks to the large quantity of vitamin C they contribute to the reconstruction of the collagen of the connective tissue and favor the strengthening of bones and teeth.
SPECIAL FEATURES: The sugar-free line uses some natural extracts which help to conserve the product without changing the calorie and glycemic content of the fruit.
PAIRING: Pure Stagioni Orange Preserve lends itself to various uses, but the most classic and traditional one is used for breakfast, on slices of toasted bread, accompanied by a good black tea so as to enhance the citrus aromas.
NUTRITIONAL VALUES: KJ 219 KCAL 52, FATS 0.13g (of which saturated 0.01), CARBOHYDRATES 9g (of which sugars 8g), PROTEINS 0.92g, FIBERS 2.9g , SALT 0.05g
Share
View full details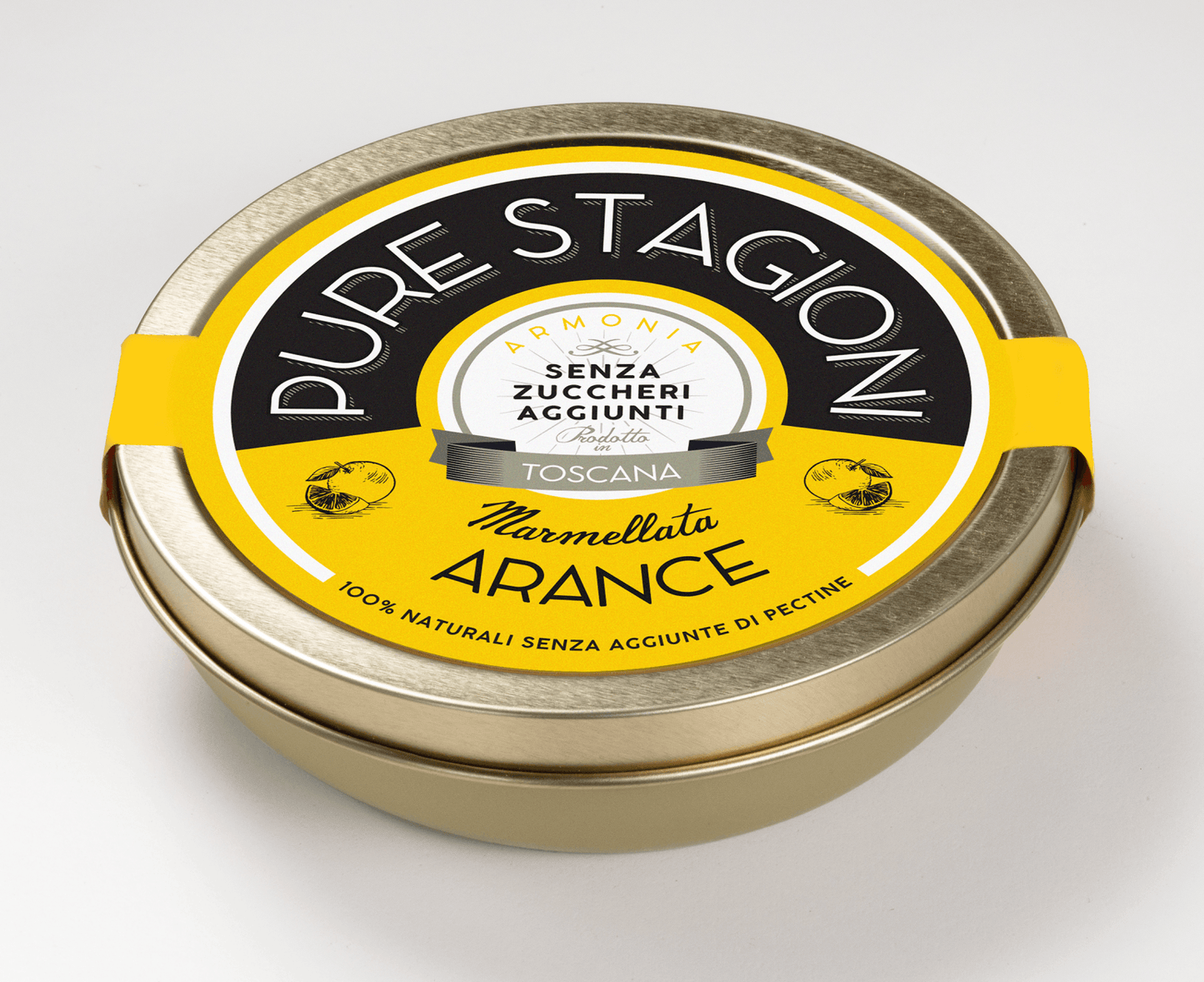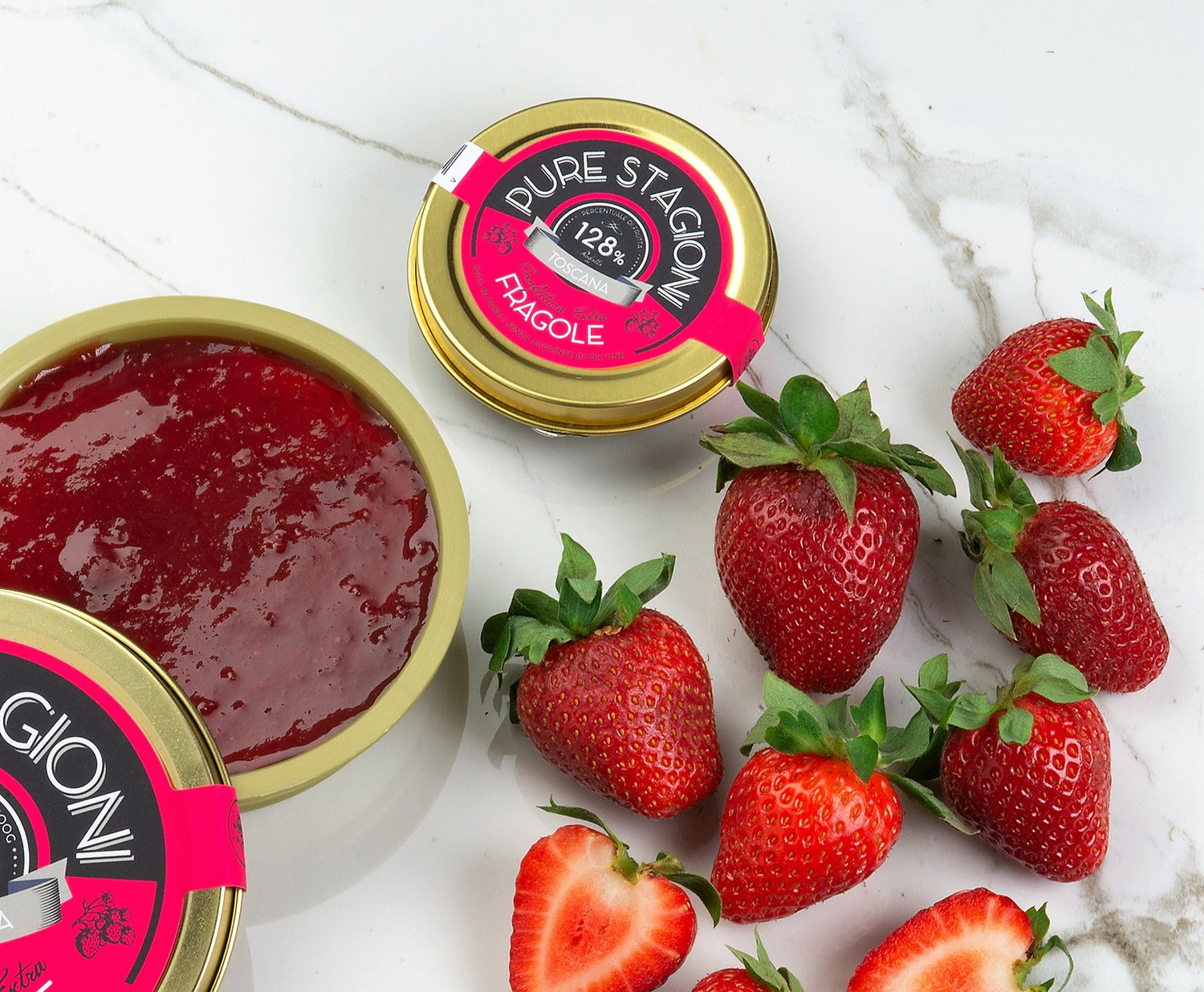 Iconic packaging, unique taste
It seems simple, but doing things well is never completely simple. Our jams contain lots of fruit and the minimum necessary sugar. Handcrafted in our laboratory, with the help of the most modern technologies.