Regular price
Sale price
$4.00 USD
Unit price
per
Sale
Sold out
PRODUCT: Strawberry preserve with no added sugar - 45g
PRODUCTION PERIOD: This preserve is produced from spring to autumn
ORIGIN OF THE FRUIT: The fruits used for the strawberry preserve are 100% Italian
INGREDIENTS PER 100g: Strawberries 163g, Sweeteners: Stevia, Erythritol
FLAVOR: Strawberry preserve from Pure Stagioni has a sweet taste and aroma intense. In addition to being delicious, this fruit is also rich in vitamins C, A, B1, B2, organic acids and sugars
SPECIAL FEATURES: The sugar-free line uses some natural extracts which help to conserve the product without changing the caloric and glycemic content of the fruit.
PAIRING: The strawberry preserve is perfect in combination with asiago cheeses, murazzano, robiola or combined with yogurt, lemon juice and philadelphia for an excellent cheesecake
NUTRITIONAL VALUES: KJ 272 KCAL 65, FAT 0.16g (of which saturated 0.01), CARBOHYDRATE 12g (of which sugars 11g), PROTEIN 1.14g, FIBER 3.59g, SALT 0.03g
Share
View full details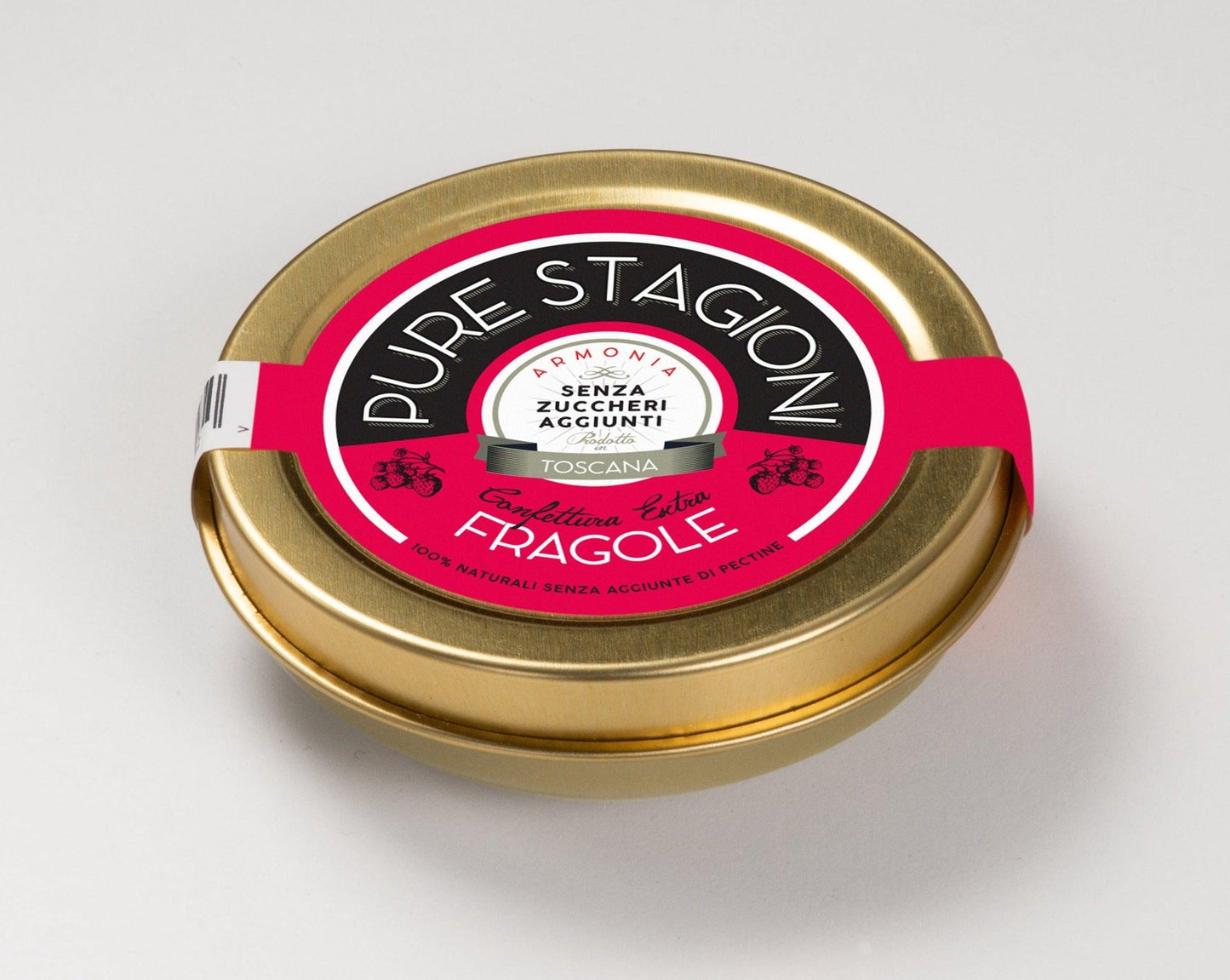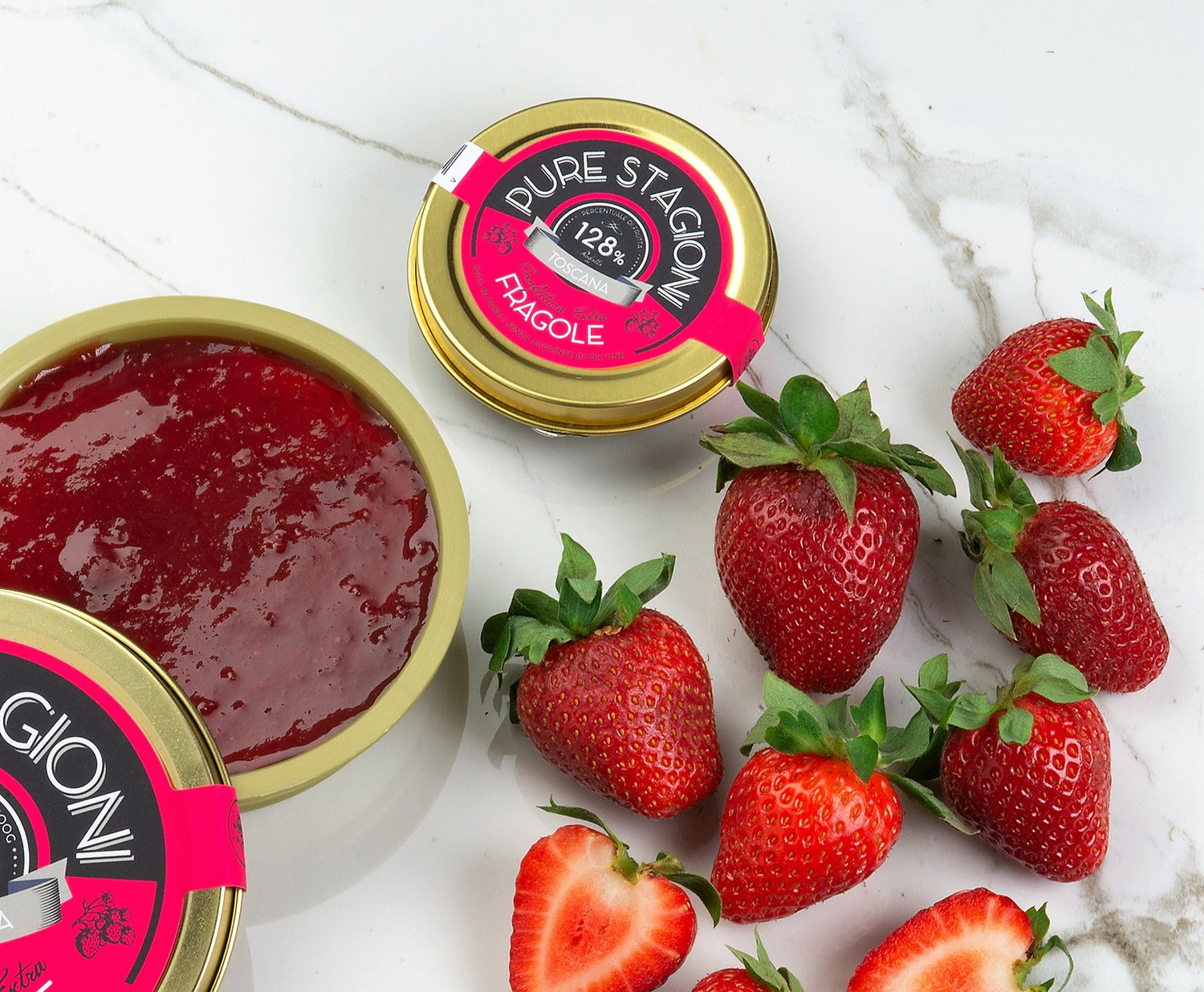 Iconic packaging, unique taste
It seems simple, but doing things well is never completely simple. Our jams contain lots of fruit and the minimum necessary sugar. Handcrafted in our laboratory, with the help of the most modern technologies.