Regular price
Sale price
$4.00 USD
Unit price
per
Sale
Sold out
PRODUCT: Tomato spicy Jam - 45g
PRODUCTION PERIOD: This jam is produced during the summer season: the tomatoes are harvested from May to August.
ORIGIN OF THE FRUIT: Tomatoes come from 100% Italian productions
INGREDIENTS PER 100g: Tomatoes 109g, Red chilli pepper, white sugar, wine vinegar
SAPORE: Pure Stagioni Tomato Jam is characterized by a sweet, slightly sour and pungent. Tomatoes are fruits very rich in vitamins and lycopene, with great antioxidant properties. They are also very low in sugars and therefore ideal for diets with a low glycemic content.
SPECIAL FEATURES: The strength of this Pure Stagioni jam lies in being made with only 3 ingredients and is without artificial preservatives. Tomato and red chillies are cooked quickly, so as to enhance the spicy taste
ABBINAMENTO: Tomato jam Pure Stagioni lends itself to accompany boiled meats, roasts and any dish that needs a sauce to dampen the fatty and savory part of the dish.
NUTRITIONAL VALUES: KJ 883 KCAL 210, FAT 0.33g (of which saturated 0.00), CARBOHYDRATES 50g (of which sugars 50g), PROTEIN 0.90g, FIBERS 1.31g, SALT 0.05g
Share
View full details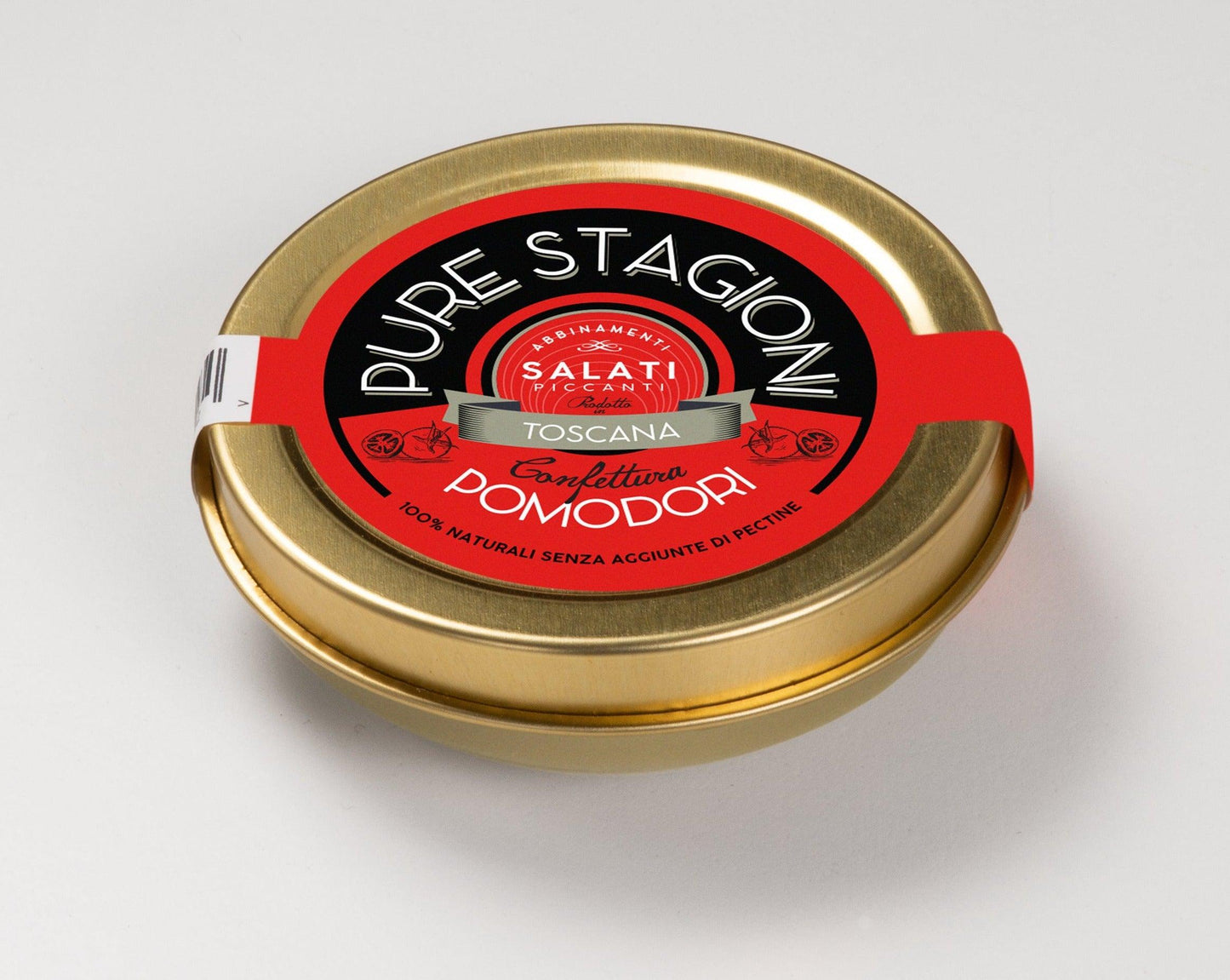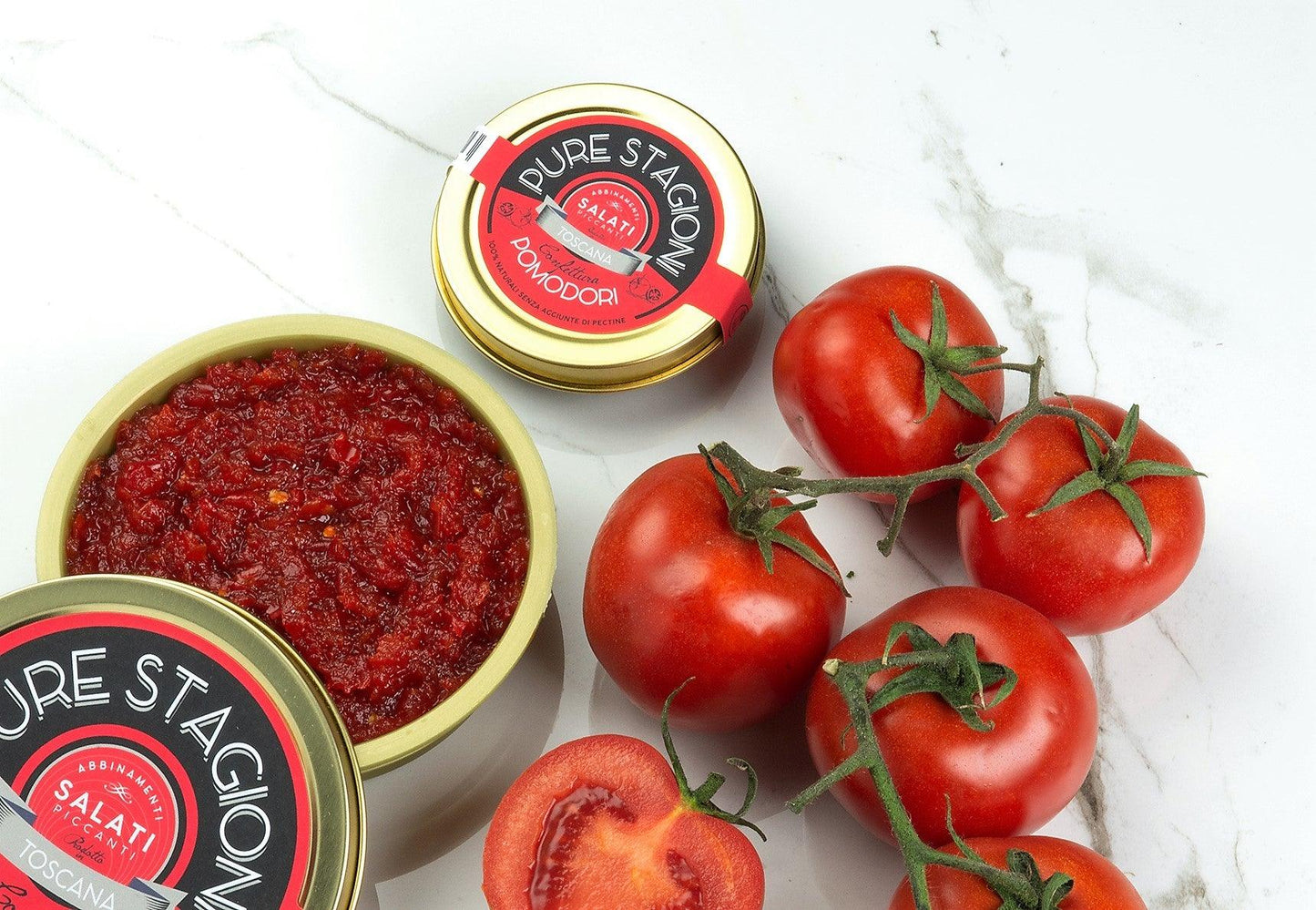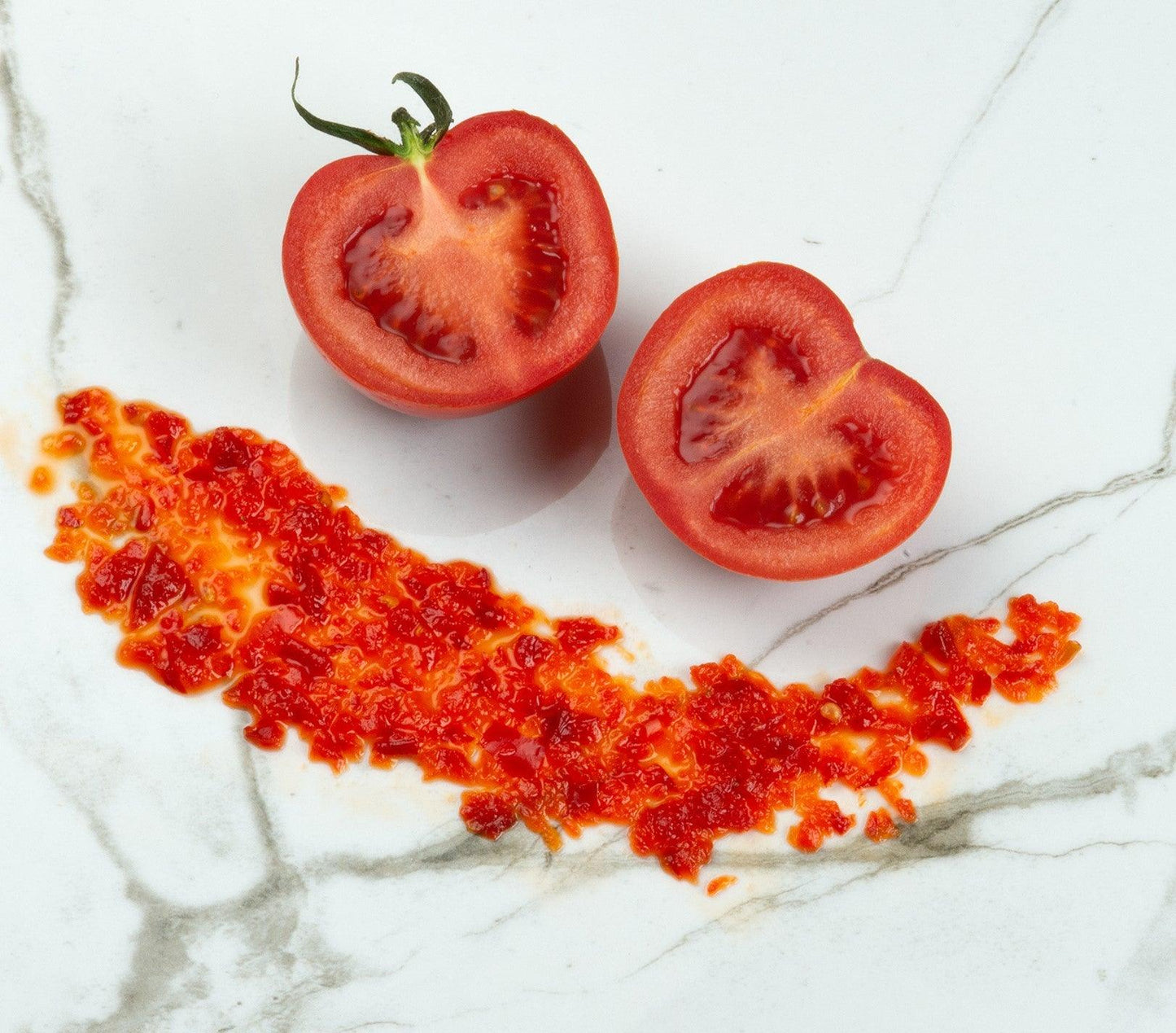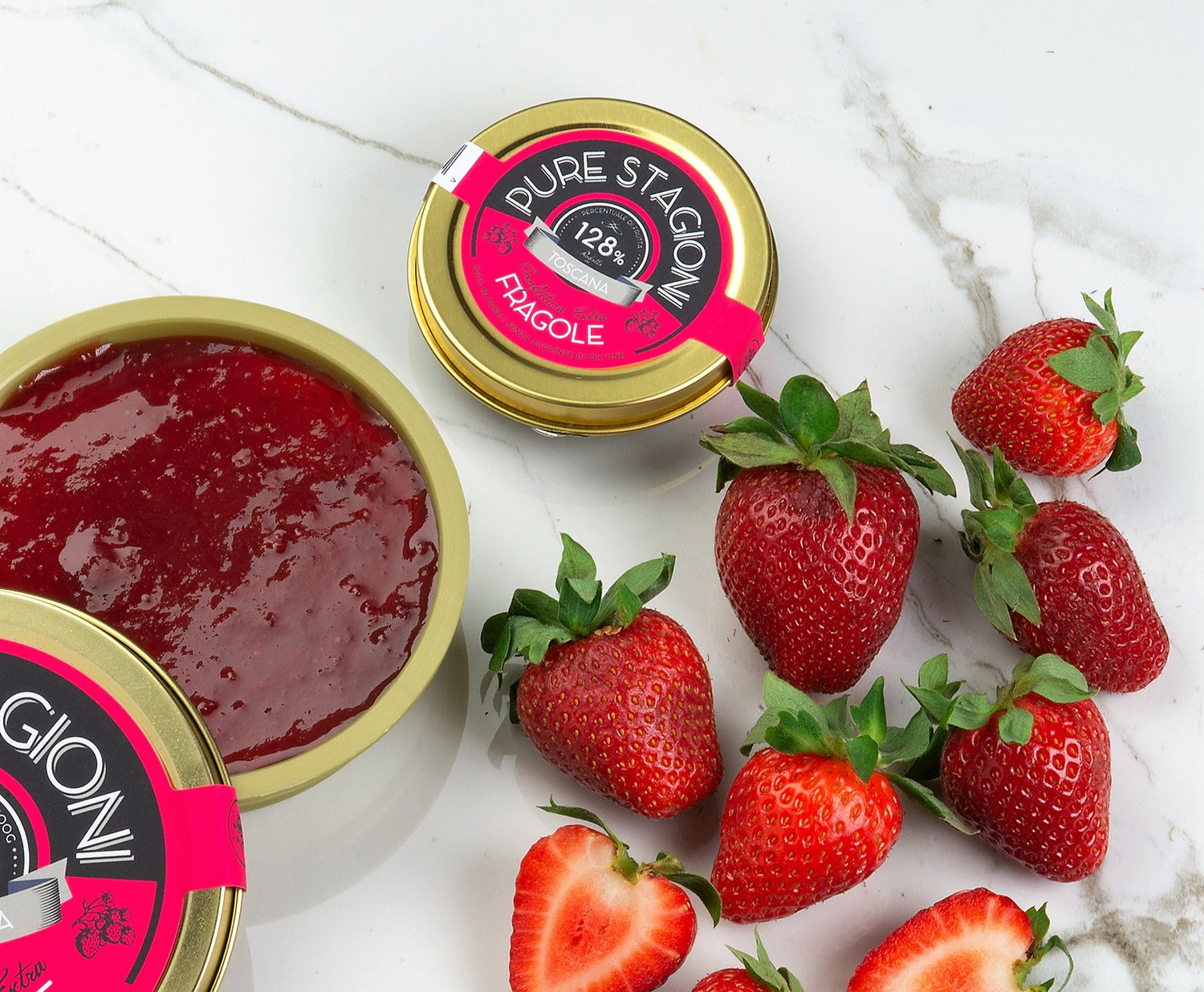 Iconic packaging, unique taste
It seems simple, but doing things well is never completely simple. Our jams contain lots of fruit and the minimum necessary sugar. Handcrafted in our laboratory, with the help of the most modern technologies.